MILO: A Journal For Serious Strength Athletes . . . The September Issue is Here
Featuring 2010 IHGF world champion Larry Brock on the cover, the September issue of MILO® is out, so whether your special interest in the strength world is the Highland Games, strongman, Olympic-style weightlifting or grip, MILO has something to whet your appetite.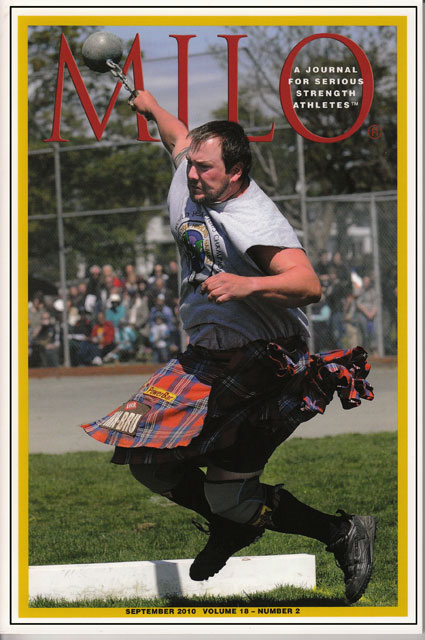 G-forces on the field of play: Larry Brock develops some serious rotational inertia on the 28-lb. weight for distance as he spins years of hard work into a big victory at the 2010 IHGF Heavy Events World Championships in Victoria, British Columbia, Canada. IronMind® | Randall J. Strossen photo.


Go to our online store to see the Table of Contents.
###


Want to talk strength? Join the IronMind® Forum!

You can also follow IronMind® on Twitter.