MILO: A Journal For Serious Strength Athletes . . . March 2012 Issue is Here
If strength is your thing—being strong, getting stronger, enjoying strength sports, or all three—MILO is probably at the top of your must-read pile: strongman, Olympic-style weightlifting, grip, Highland Games and more.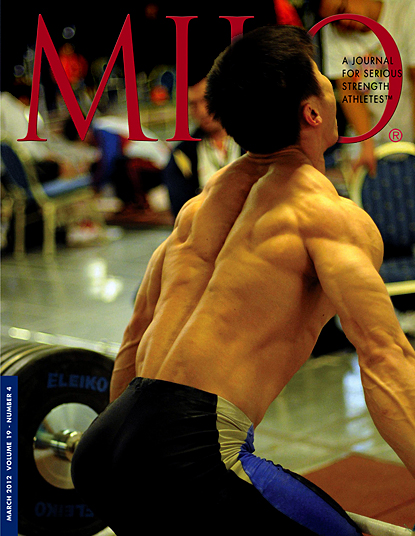 MILO 19.4 cover: Lu Xiaojun (China) bangs away on some snatch pulls in the training hall at the 2011 World Weightlifting Championships (Disneyland–Paris) a couple of days before winning the 77-kg category via a 170-kg snatch and a 205-kg clean and jerk. Randall J. Strossen photo.


Wonder exactly what's in this issue of MILO? Here is the table of contents.

###


The IronMind Forum: discuss this article, talk strength, get help with your training.

You can also follow IronMind on Twitter.