MILO®: A Journal For Serious Strength Athletes . . . December 2010 Issue is Available
Report and photos from the World Weightlifting Championships, actual measurements of original Apollon Wheels, Highland Games coverage and much more from the strength world - it's all in the December 2010 issue of MILO®: A Journal For Serious Strength Athletes. Contests, training, people, history, inspiration.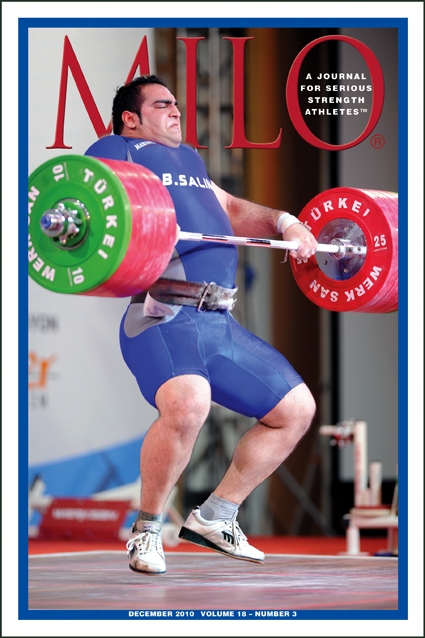 Behdad Salimi (Iran) missed the jerk on this 247-kg third attempt, but no matter: He won the super heavyweight class at the 2010 World Weightlifting Championships, along with the traditional title of "the strongest man in the world." IronMind® | Randall J. Strossen photo.


From backyards and garages to the most elevated competition venues in the world, MILO® covers strength—grip strength, Olympic weightlifting, Highland Games, stone lifting and more.

To learn more, please visit the MILO® homepage.

###


Want to comment on this article or just want to talk strength? Join the IronMind Forum!

You can also follow IronMind on Twitter.