MHP Strongman Champions League Latvia
"Tomorrow, the sixth stage of the MHP SCL series will take place in Latvia, home of such strongman legend as Raimonds Bergmanis," Strongman Champions League Director Ilkka Kinnunen told IronMind today.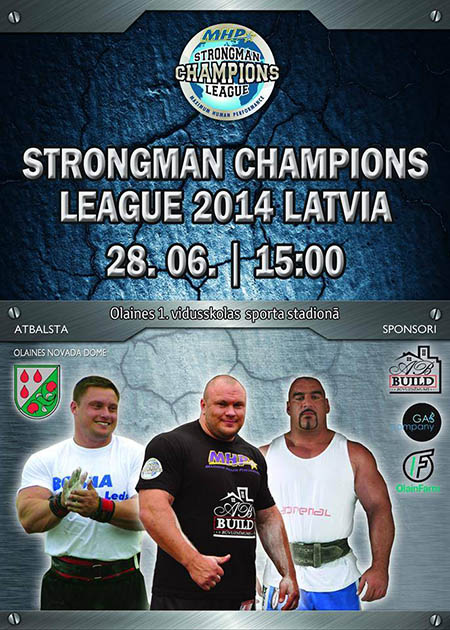 MHP Strongman Champions League is coming to Riga, Latvia tomorrow. IronMind® | Image courtesy of SCL


"Latvia has long history of holding international competitions and actually the very first SCL competition took place here in Riga.

"The Latvian star Dainis Zageris will challenge again a strong list of the athletes such as Ervin Katona, second at the moment overall, Martin Wildauer third overall, Lauri Nami fourth overall, and many other top athletes. 

"The leader in SCL series, Haftjör Julius Björnsson, is with Zydrunas Savickas the whole month in Italy working for SCL doing the Guinness Records. SCL and Guinness Records has already many years of successful cooperation

"The competition events tomorrow are:


1. DEADLIFT FOR REPS
2. WEIGHT FOR HEIGHT MEDLEY
3. CIRCUS DUMBBELL
4. LOADING MEDLEY
5. VIKING PRESS
6. YOKE RACE

"Stay tuned for results here on IronMind," Kinnunen said.



###



Want to talk strength? Join the IronMind Forum.

You can also follow IronMind on Twitter and on Facebook.