MHP Strongman Champions League Germany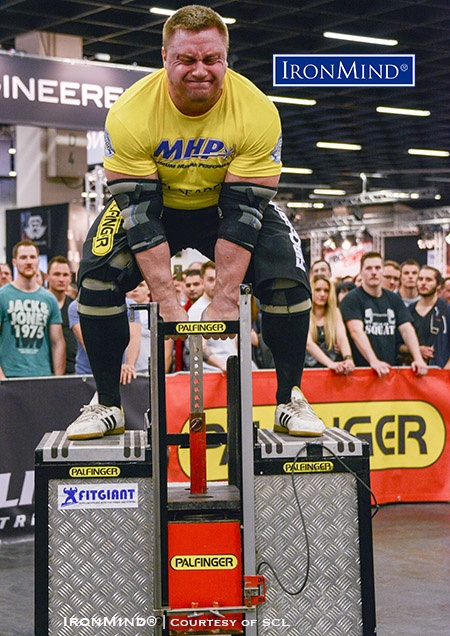 Don't think SCL has been sleeping since their last contest—things have been busy behind the scenes and this weekend SCL will be part of the FIBO 2016, the world's largest fitness expo, SCL director Marcel Mostert told IronMind.



"FIBO, in Cologne,  is 4 days long, 12 buildings full of action and the biggest stars in the house, with all sports, 250,000 visitors and the 2nd stage of the MHP Strongman Champions League.


"It will be exciting and madness again: Last year Krzysztof Radzikowski broke the world record of Zydrunas Savickas on the World's biggest log and he is planning to break his own record again this year. Let me just say, the man is in shape," said Mostert.
 
Events
SCL Giant Log for max weight, the biggest log in the world.
Conan Wheel
Frame Carry for Distance 300 kg
Forward Hold 30 Kg
Stones 140-180 kg
Apollon's Wheel deadlift for reps, 350 kg
 
 Start list
1          Krzysztof Radzikowski   POL
2          JF Caron                      CAN   
3          Andreas Altmann      GER
4          Martin Wildauer        AUT
5          Sean O`Hagan             IRE
6          Julian Groth               GER
7          Cestmin Sima             CZ
8          Matjaz Belzak             SLO
9          Alex Moonen             NED
10        Dainis Zageris             LAT
11        Raffael Gordzielik      GER
12        Stoyan Tidorchev       BUL
13        Akos Nagy                  HUN
 
Competition starts Saturday 9 April at 11:00 AM
 
                                                       ###

You can also follow IronMind on Twitter and on Facebook.    

Want to talk grip, strongman, weightlifting . . . all things strength? Visit the IronMind Forum.