Luke Reynolds Eyes IHGF Stones of Strength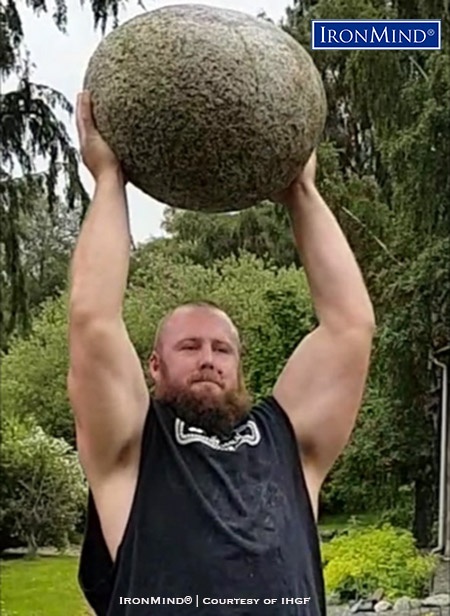 With strongman-size specs, lifting big stones is right up Luke Reynold's alley—no surprise, then, that he's excited about the IHGF Stones of Strength World Challenge.




IHGF Stones of Strength World Challenge Preview
Francis Brebner
International Highland Games Federation (IHGF)
 
Luke Reynolds of Sydney, Australia, is on top form as he prepares for the 2017 IHGF Stones of Strength World Challenge in Fefor, Norway July 22–23.

Luke, who stands an impressive 6' 5" and weighs 363 lb., has competed in Ireland in the International Strongman Cup 2017 in Belfast, where he placed a very respectable fifth place overall against some of the best strength athletes. 

From there he went to Scotland for a stonelifting  tour, lifting and pressing overhead most of the famous stones of strength, such as the Dalwhinnie, Newtonmore, and Barevan stones, and one of the most renowned stones in Scotland, the Inver stone—adding his name to the list of a dozen or so athletes who have pressed the Inver stone overhead. 
 
Luke is a two-times (and current) Australian stonelifting champion and has set multiple Australian stone lifting records; and is also the current Oceanic heavy events champion. 

Asking Luke about competing in his first IHGF Stones of Strength, he said, "I have been totally focused on the IHGF World Stones comp and strongman. I love stone lifting and love the prospect of facing some of the best on the world in Fefor, Norway. 

"It's the challenge I need as an athlete and stone lifter. I am prepared and coming in strong and will give my best in an effort to lift the title and take it back to Australia with me."

The lineup for the 2017 IHGF Stones of Strength World Challenge includes:

Dennis Kohlruss – Germany
Johnny Kelly – Ireland
Luke Reynolds – Australia
Johan Longhurst – Holland
Tibor Kiss – Hungary
Austin Sztajdocher – Canada
Nick Romero – USA
Oleksandr Lashyn – Ukraine
Tomas Sido – Slovakia
Mike Salter – USA
 
                                                        ###



You can also follow IronMind on Twitter, Instagram and on Facebook.                        



Want to talk grip, strongman, weightlifting . . . everything strength? Visit the IronMind Forum.