Louis Cyr Movie Shines at the Jutra Awards
The annual Jutra Awards recognize film industry talent and achievement in Quebec and the big winner this year was Louis Cyr: L'Homme Le Plus Fort Du Monde [Louis Cyr: The Strongest Man in the World].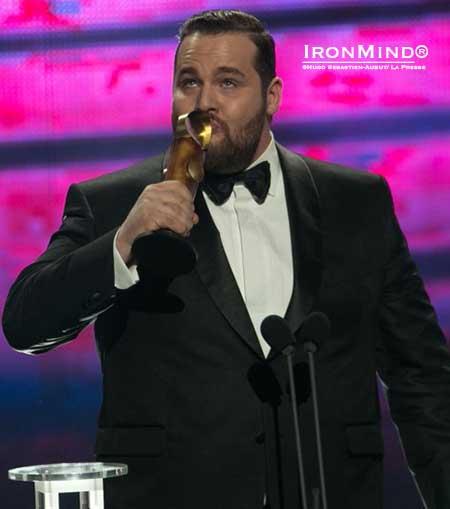 In his acceptance speech at the 2014 Jutra Awards, lead actor Antoine Bertrand said, "Louis Cyr was up and ready for a few more records. He just added these to his long-standing track record. And that's part of history now." IronMind® | ©Hugo Sebastien-Aubut/La Presse, courtesy of Paul Ohl


Collecting nine awards, including Best Movie and Best Actor, the "movie [also] earned the Golden Ticket Award for its huge performance as the undisputed king of the box office," Paul Ohl told IronMind.

"Earlier in the day, Bertrand had attended his mother's funeral," reported reported CBC | Montreal. "His acceptance speech for the award for best actor was one of the most touching moments of the night: 'Louis Cyr was a winner. He proves it to us again tonight. He got his strength from his mother. I do, too,' Bertrand said, fighting back tears."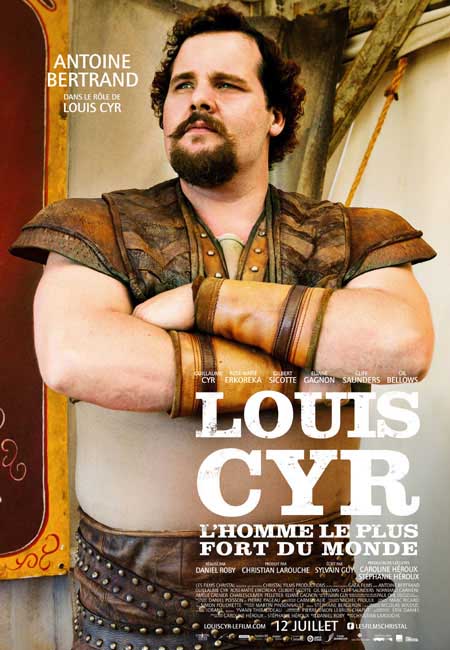 Antoine Bertrand played Louis Cyr in the award winning movie Louis Cyr: L'Homme Le Plus Fort Du Monde. IronMind® | Image courtesy of Seville Films


###



Want to talk strength? Join the IronMind Forum.

You can also follow IronMind on Twitter and on Facebook.