Louis Cyr Film: July 8, 2013 Premiere
"Christal Films Productions and Seville distribution have just announced that the Louis Cyr movie's premiere will be in Montreal on Monday, July 8, 2013," Paul Ohl reported to IronMind.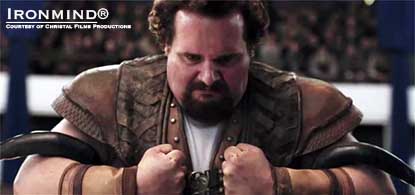 The Louis Cyr film starring Antoine Bertrand as Louis Cyr is opening this summer. IronMind® | Image courtesy of Christal Films Productions.


"The opening in all theaters will be on Friday, July 12, 2013," continued Ohl, who is the author of the definitive biography of the legendary Quebec strongman.


"Most observers have already made their predictions: the movie is expected to turn out as the blockbuster of the year in Canada.

"In Saint-Jean-de-Matha, the dwelling place of Louis Cyr for 22 years, a group named 'Les Compagnons de Louis Cyr' are working hard to restore Louis Cyr's magnificent residence to become the future Louis Cyr Museum, a project evaluated to nearly $ 750,000 dollars.

"As Antoine Bertrand, the actor playing Louis Cyr, said : 'With the movie and the museum, Louis Cyr's memory will now live forever.'"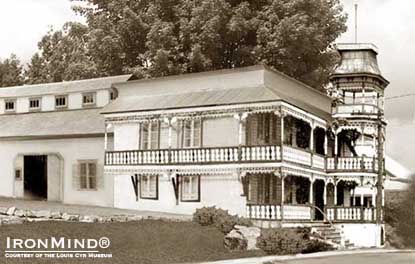 The Louis Cyr residence (shown circa 1903) will be restored and become the Louis Cyr Museum. IronMind® | Image courtesy of the Louis Cyr Museum.


### 



The IronMind Forum: discuss this article, talk strength, get help with your training.

You can also follow IronMind on Twitter.