London Olympics: IronMind Accreditation
"IronMind received a photographer's accreditation to cover weightlifting for our publication MILO: A Journal For Serious Strength Athletes, so we are fortunate to be headed to London for what will be our fifth consecutive Olympics," company founder and president Randall Strossen said.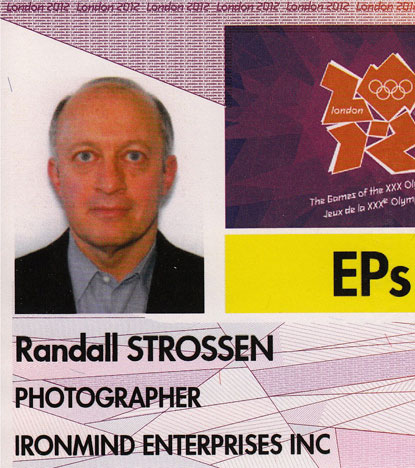 IronMind boss Randall Strossen will be in London to photograph the Olympic weightlifting competition for IronMind and its quarterly strength world journal MILO. It should go without saying that it was quite a thrill when the Olympic Identity and Accreditation Card arrived at IronMind headquarters last week.


Well known worldwide for his weightlifting photographs and a self-described "proud member of Nikon Professional Services," Strossen quipped, "Who'd have thought? Before I started getting serious about shooting weightlifting, I had never wanted to learn about photography because all the numbers seemed backwards and it was the kind of stuff that gave me a headache. Figuring out bus stops was reasonable, but not so with f-stops.

"We're hugely honored—there is nothing like the Olympics and for any weightlifting fan, this is the grandest of all stages for the sport. If you had to mow lawns to buy a ticket for London, it would be worth it.

"See you there!"
###

The IronMind Forum: discuss this article, talk strength, get help with your training.

You can also follow IronMind on Twitter.