Log Lift World Record: Smashing the 500-lb. Barrier
For years, it read like something from Jules Verne—a 500 lb. clean and jerk—but Vasily Alexeev turned dreamed into reality at the 1970 World Weightlifting Championship and since then the record crept up to the point that there was talk of the first 600-lb. clean and jerk.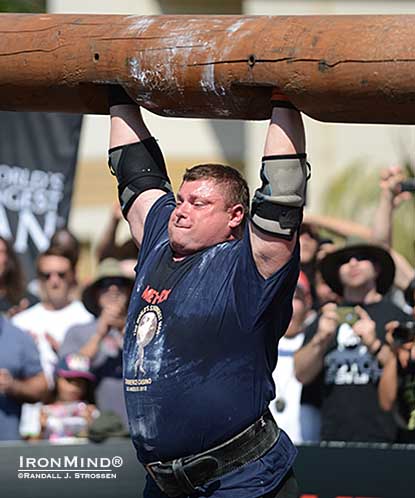 Zydrunas Savickas has dominated the log lift world record, pushing the mark to 220 kg (485 lb.) with this success at the 2012 World's Strongest Man contest. Will he be the first to break the 500-lb. barrier? IronMind® | Randall J. Strossen photo.


The log lift is to strongman what the clean and jerk is to weightlifting, and in a similar way, the log lift is now close enough to the 500-lb. barrier that there is serious talk about who, when and where of it will be broken.

For the who, the clear front runners are Zydrunas Savickas and Mike Jenkins, and while in some ways, Columbus would have seemed like the perfect setting for this breakout lift, both competitors are sitting out the Arnold strongman contest and focussing instead on the World's Strongest Man, which will be held later this year. 

Besides the World's Strongest Man contest, the other obvious candidates for when and where for the 500-lb. barrier to fall are the SCL Log Lift World Championship, or possibly at a Giants Live competition.

So, strongman fans, stay tuned and get ready to tell a 500-lb. log goodbye.

### 


The IronMind Forum: discuss this article, talk strength, get help with your training.

You can also follow IronMind on Twitter.