Lions, Crocodiles and Strongman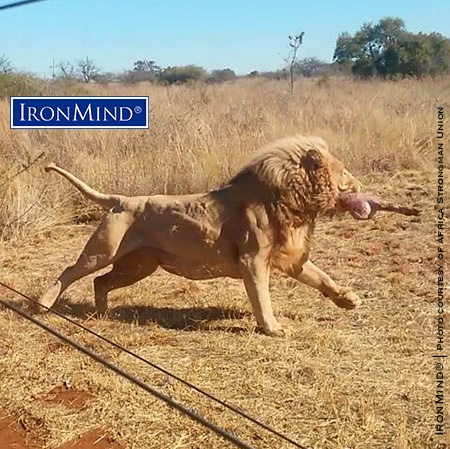 The 2015 Africa's Strongest Man contest had added luster this year: besides the title at stake, the competition served as a qualifier for the 2016 South Africa Arnold Classic pro strongman event, which is scheduled for May 27 - 29.



Here are the official results of Africa's Strongest Man 2015.
105kg*
1. Kreson Pillay 23 points
2. Theo joseph 21
3. Thabani  Mthembu 20
4. Terrence Bosmam 13.5
5. Jan v Bavel 13  

*Top 5 qualify for the Arnold Classic 2016 South Africa


Heavyweights**
1. Gerhard van Staden 38 points
2. Andre Sweeney 29points
3. Johan Rudd 26points
4. Stefan Smit 26points
5. Vuyani Mseswa 23points
6. Frank Okalome 17 points
7. Duane van Staden 14 points
8. Marc v der Haer (injured on first event)


**Top 3 qualify for the 2016 Arnold Classic South Africa pro strongman competition

                                                          ###



You can also follow IronMind on Twitter and on Facebook.                        



Want to talk strength?  Join the IronMind Forum.