Lifting Competitions: When It's Time to Bag It
Last month Jim Schmitz tackled the question of what to be sure to have in your gym bag when you head off for a contest, and now he discusses quality control for your gear.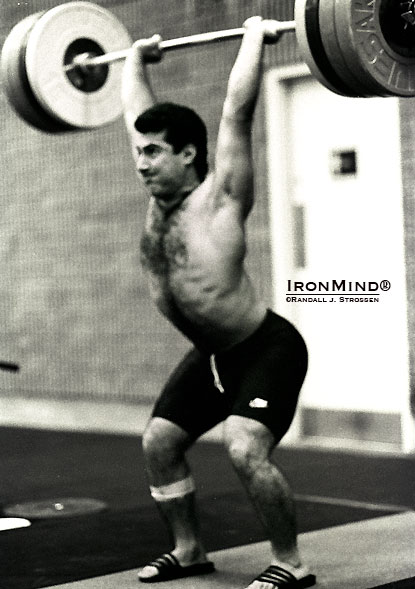 Khaki Khakiashvili forgot his lifting shoes one day—no problem for the 90-ish kg Olympic gold medalist to still snatch 160 kg and clean and jerk 200 kg in a pair of Adidas flip flops, but maybe don't count on being able to do likewise yourself. IronMind® | Randall J. Strossen photo.


It's not just the things you put in, but it's remembering to run a quality control check on what you put in, too, Schmitz explains—it's nice to have laces in your lifting shoes, for example, but even better if they're not about to break.

Follow the Training Articles menu on the IronMind home page to Jim Schmitz on the Lifts or click here for a direct link to What Shape Is Your Gear In? by Jim Schmitz.

###

Want to talk strength? Join the IronMind Forum!

You can also follow IronMind on Twitter.