Kuuasamo Ready to Welcome Strongman for IceMan II
"Everything is set for SCL 2011 opening event in Lapland," SCL cofounder Ilkka Kinnunen told IronMind today. "We had two days of testing to make sure all eight competition events work perfectly and are safe for the athletes."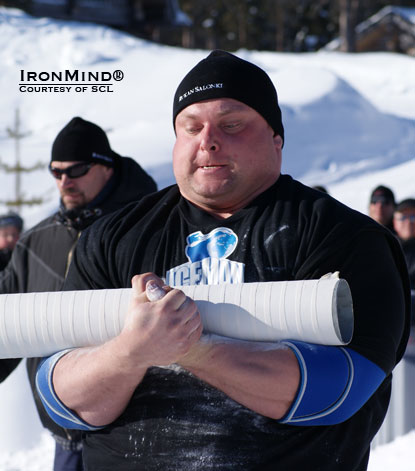 Zydrunas Savickas—the only man to have won all of the world's major strongman titles—is the defending champion at IceMan II. IronMind® | Courtesy of SCL.


Kinnunen was referring to IceMan II - what has to be the world's coolest strongman contest, with its Arctic setting, winterscape events and bulging strongman competitors.


On the first day (Friday, March 18) we have one location called Ruka Salong where the athletes will hit the action with three different events: Framewalk, Conan's Circle and Sauna Barrell loading. All these events are done on top of the lake. Yes, indeed the lake is holding over 1 m thick ice, so no worries and even a truck can drive over it!

The second day (Saturday, March 19) we have two locations. In the morning we will be in Ruka Peak. The location is placed on top of the skiing slope so it is an excellent place for tje Human Ski Lift, Log for reps and Deadlift for reps. The same evening we have two more events in central Kuusamo behind the athletes' official hotel. We have built a big snow stand for the audience to see when the strongman athletes hit the two last events, Truck Pull and Log House Carry.

The weather should be nice and sunny during the weekend so it will be excellent place to come to watch a special strongman event and some of the top athletes like Zydrunas Savickas who won the title last year and forsure wont give that easy away this year either.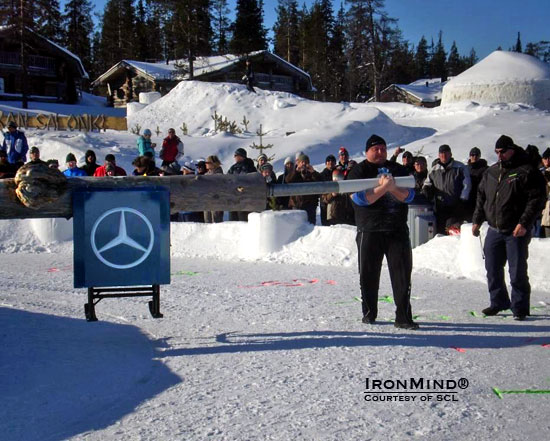 Strongman is about size and scale: "In this picture it is easy to see how big the Conan's Wheel is . . . a circle of 80 meters, eh!!!," Marcel Mostert told IronMind. IronMind® | Courtesy of SCL.


###



Want to comment on this article or just want to talk strength? Join the IronMind Forum!

You can also follow IronMind on Twitter.