June MILO: A New Look for an Old Friend
Weightlifting, grip strength, mas wrestling—with contest reports on the European Weightlifting Championships, the Visegrip Viking Challenge and Mas Angeles—are among the strength sports you will find covered in the June issue of MILO: A Journal For Serious Strength Athletes; along with training, history and our regular departments such as Captains of Crush Grippers: Who's New, as well as a story on the super strongman, Zydrunas Savickas.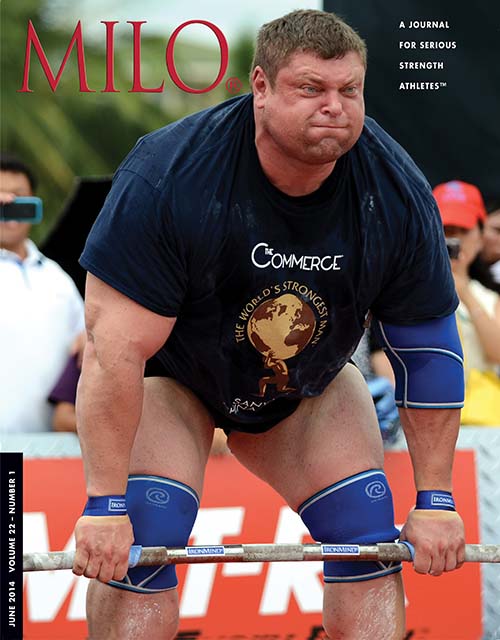 Cover caption: "The deadlift is one of the most fundamental tests of strength, and Zydrunas Savickas has probably won more deadlift events in more major strongman contests than any other strongman. That aside, this supreme strongman has now set another record—he's the first person in the world to make the cover of MILO four times. Randall J. Strossen photo"


Sporting a new look beginning with this issue, MILO has gone four-color throughout, with interior ads from outside advertisers as well as from IronMind, and we have a refreshed format that we think you will like.

The June 2014 issue of MILO (Volume 22–Number 1) is available now from the IronMind e-store, where you can also see the Table of Contents.

###



Want to talk strength? Join the IronMind Forum.

You can also follow IronMind on Twitter and on Facebook.