Joshua Grass Certifies on the IronMind Red Nail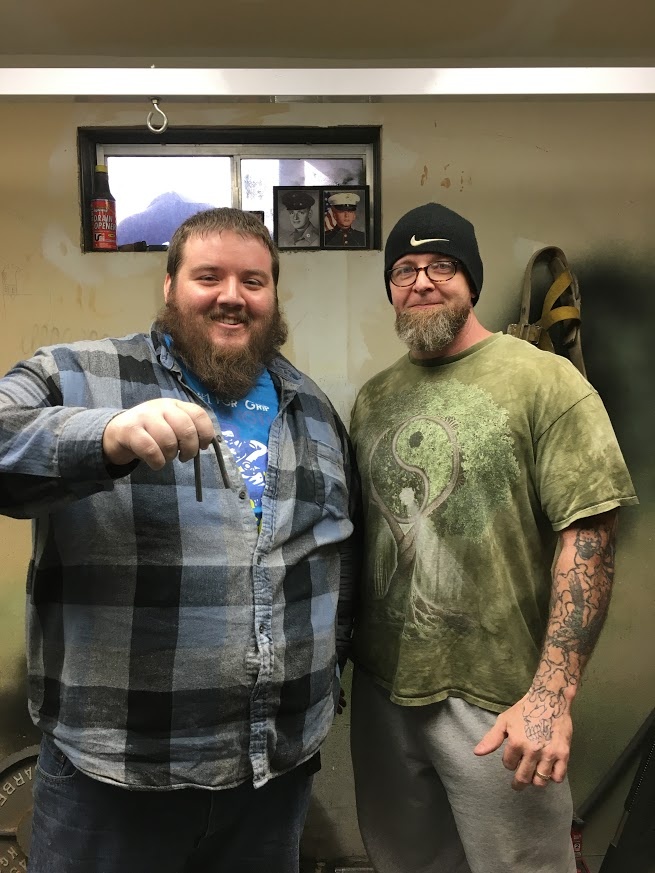 "I have always had a passion for strength training, specifically hand strength," Joshua Grass told IronMind, and he's just made his mark as a steel bender—getting certified on the IronMind Red Nail.

"I live in Calais Maine; I am a husband and the father to our 3-year old boy.   I am current working to obtain a Master's Degree in Social Work.   I work for a community mental health program providing residential and crisis services to children," said Joshua.

Joshua said he first heard about the IronMind Nails from his "weightlifting coach in middle and high school, Terry Duffy" and that he could bend the Yellow nail the first time he tried.

As far as his training goes, Joshua said, "I have been currently focused primarily on bending.  I train 2-3 times a week with a focus on both single wrap bending and double wrap bending  . . . My long term goal is to slay to goliath, that is, the Gold Nail."

Many thanks Jesse Coffin for refereeing on Joshua's official attempt to bend an IronMInd Red Nail, and congratulations, Joshua: your name has been added to the Red Nail Roster!

                                  ###



You can also follow IronMind on Twitter and on Facebook.                        



Want to talk grip, strongman, weightlifting . . . everything strength? Visit the IronMind Forum.