Jon Pall Sigmarsson Website
"Champions come and go, but a Legend never dies . . . ."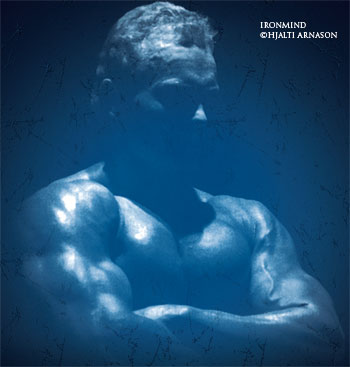 The new website dedicated to the bigger-than-life Iceland strongman Jon Pall Sigmarsson has just launched its English version. IronMind® | Image adapted from the Jon Pall movie poster, courtesy of Hjalti Arnason.

So declares the poster advertising the Jon Pall Sigmarsson film made by Hjalti Arnason and Steingrimur Thordason last year, and a new website dedicated to Jon Pall is both reflection of this sentiment and a tribute to the man who caused such a stir in the many lives he touched.

And to make things even better, webmaster Agust Schmidt just told IronMind® the big news, "The Jon Pall website in now in English version."