John Brookfield Grip Tip: Hammer Your Gripper
He calls it "Hammer Time," and in his latest Grip Tip, John Brookfield introduces an exercise that will allow you to reap new benefits from your trusty gripper.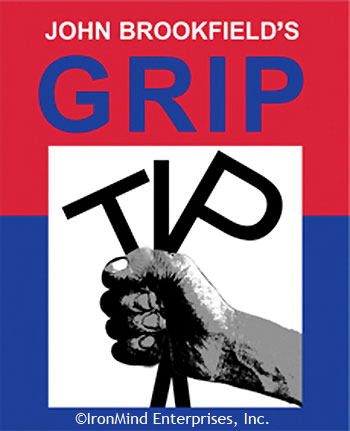 Leave it to John Brookfield to come up with yet another way to use a gripper to develop greater grip strength. IronMind®

Want usable, real-world grip strength? Then be sure to read John Brookfield's latest Grip Tip and make this movement part of your training routine.
Go to the Training Articles button at the top of the IronMind® homepage and select John Brookfield's Grip Tip or go directly to the Grip Tips index page.