Joe Kovacs: 22.03-m Rocket Shot
Sacramento–The 2014 USATF Outdoor National opened with no mere bang, but a rocket launch, as Joe Kovacs won the men's shot with a 22.03 m (72 ft 3-1/2 in.) put in the Capitol Shot.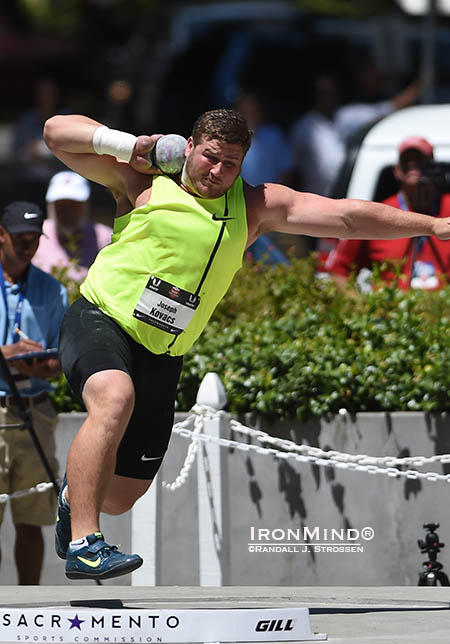 The Capitol Shot was an outdoor party where immensely powerful men and women punched holes in the sky in front of the Golden State's capitol building, delighting guests who ranged from hardcore track fans to equally hardcore lobbyists, as well as state government officials and employees. Joe Kovacs delivered the big punch on the men's side. IronMind® | Randall J. Strossen photo


Coming into the men's finals John Godina predicted that "someone would throw a bomb," and that someone was Joe Kovacs, who launched the best put in the world this year, not to mention a personal best, the throw that gave him the 2014 USATF Outdoor Nationals men's shot put title.

Outstanding event: congratulations athletes, USATF, Sacramento Sports Commission, and California Governor Jerry Brown.



###



Want to talk strength? Join the IronMind Forum.

You can also follow IronMind on Twitter and on Facebook.