Jim Schmitz on the Olympic Lifts: Don't Quit!
Some things sound trite but the reason you hear them so much is because they're true—like winners never quitting.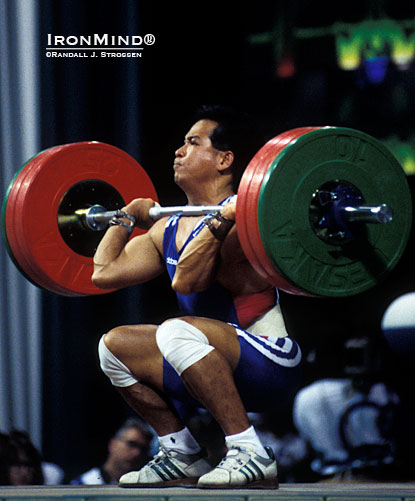 Just because Thanh Nguyen roller skated into The Sports Palace and ended up making an Olympic weightlifting team, don't think he lived on Easy Street. This shot is of Thanh cleaning 145 kg in the 64-kg class at the 1996 Olympics. IronMind® | Randall J. Strossen photo.


Three-time USA Olympic weightlifting team coach Jim Schmitz fleshes out this abstract concept by discussing some of the athletes he has worked with over the years, so whether you have the Olympics on your list or are chasing your first 90-kg power clean, read on: Winners Never Quit . . . .

For the full set of training articles by ace Olympic weightlifting coach Jim Schmitz, please click on the Training Articles button at the top of the IronMind home page and select Schmitz on the Lifts to see the full menu.

###

The IronMind Forum: discuss this article, talk strength, get help with your training.

You can also follow IronMind on Twitter.