Jim Schmitz on the Lifts: Tommy Kono High Pulls to a Stick
Wonder if you're not pulling the bar high enough when you do pulls to help your snatch and clean?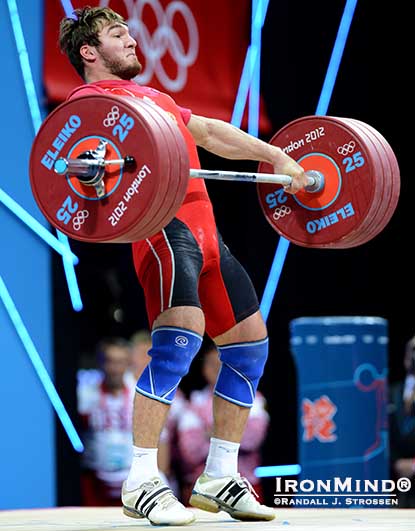 Apti Aukhadov (Russia) finishes his pull on a successful 175-kg snatch in the 85-kg category at the London Olympics. The training lift Jim Schmitz discusses—Tommy Kono High Pulls to a Stick—are designed to ensure that when you do pulls, you are hitting the necessary height. IronMind® | Randall J. Strossen photo.


Jim Schmitz has a solution for you and it's what he calls Tommy Kono high pulls to a stick—in honor of the Olympic champion, world champion and world record holder whom he first saw teaching the movement.

You can access this latest article in the Schmitz on the Lifts series from Training Articles button at the top of the IronMind home page or go there directly by clicking on this link.



### 



The IronMind Forum: discuss this article, talk strength, get help with your training.

You can also follow IronMind on Twitter.