Jim Schmitz on the Lifts: How to Use Lifting Straps
There was a time when the only people who used lifting straps were top level Olympic-style weightlifters, but even if that's where things started, if you're serious about your lifting, you need to know about lifting straps: how and when to use them.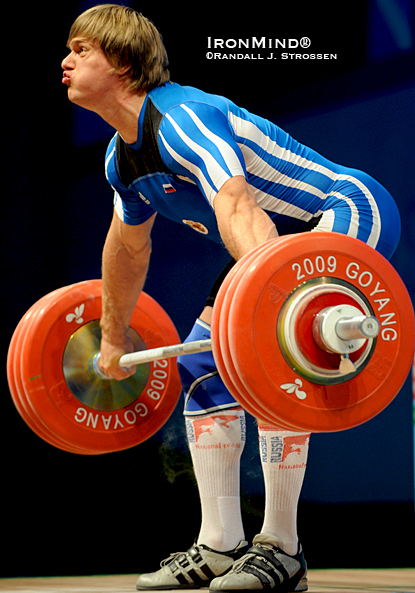 Dmitri Lapikov (Russia) smoked this 191-kg snatch in the 105s at the 2009 World Weightlifting Championships. Using straps wisely in training helps increase your top lifts in competition. IronMind® | Randall J. Strossen photo.


In this month's column Jim Schmitz takes on this simple training aid that be a great tool if properly used. Go to the IronMind® homepage and under the Training Article button, click on Schmitz on the Lifts or follow this link directly to Straps - What, How, Why and When To Use Them by Jim Schmitz.