It might sound like what can happen when a nasty personality is combined with some poor lifestyle choices, but when Jim Schmitz talks about jerk support and recovery, it's all about getting strong from head to toe.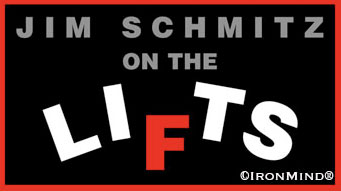 The IronMind® column "Schmitz on the Lifts" features training advice from three-time USA Olympic weightlifting coach Jim Schmitz.


"When you hold a very heavy weight over your head, every muscle in your body has to work, from your nose to your toes," says Jim Schmitz, and this month he will explain how you can harness this effect in your own training.

Go to the IronMind® homepage and under the Training Article button, click on Schmitz on the Lifts or go directly to "Jerk Support & Jerk Support and Recover" by Jim Schmitz.