Ivalyo Filev Impressive in the 62s
Tel Aviv—Bulgaria's Ivalyo Filev swept all three gold medals in the men's 62-kg category at the European Weightlifting Championships last night.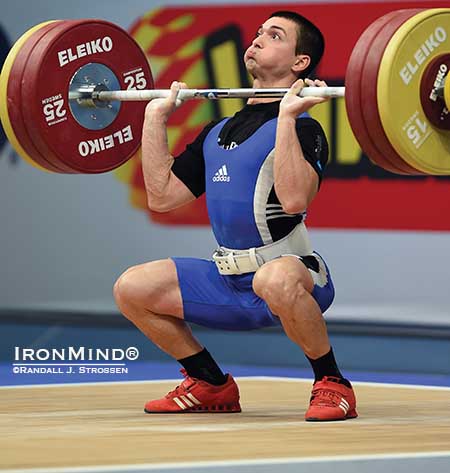 Ivalyo Filev gets under 163 kg on his second attempt in the clean and jerk. IronMind® | Randall J. Strossen photo


In contrast to Stoyan Enev, his short, thickly-muscled teammate, Filev is tall for this class and broad shouldered. He made good snatches with 133 kg and 136 kg, before failing to fix 137 kg.

Enev has a very powerful and fast power/squat jerk—he wastes no time settling in the bottom, but shoots back up explosively and with complete confidence. After making 160 kg and 163 kg, he only pulled 166 kg, but by then, he'd already pocketed all three gold medals.

###

Visit the IronMind Forum: talk strength, discuss this story. Strongman, grip, Highland Games, Olympic lifting, stones and more.

You can also follow IronMind on Twitter and on Facebook.