IronMind YouTube Channel: Marc Huster
The 2001 World Weightlifting Championships marked the end of the career for one of the sport's exceptional talents, Marc Huster, the man known for his epic battles with Pyrros Dimas, a really potent clean and jerk, and celebrations that caused yours truly to dub him "Flying Huster."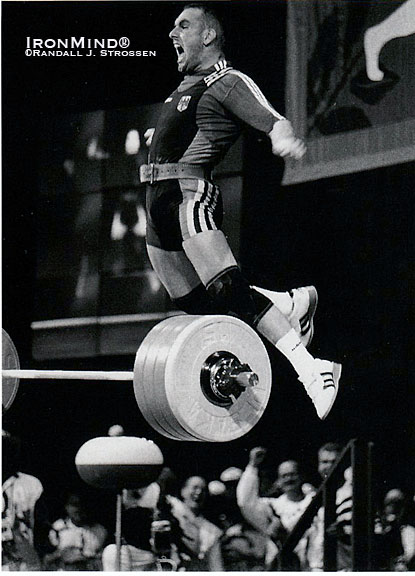 Marc Huster celebrates his world record 213.5-kg clean and jerk in the 83-kg class at the 1996 Olympics. When Randall Strossen once asked Marc Huster if he'd ever considered a career as a high jumper, the ebullient weightlifter said, "Maybe a kangaroo." IronMind® | Randall J. Strossen photo.


If you want to get a taste of Marc Huster in the training hall at his final World Weightlifting Championships, a clip has just been added to the IronMind® YouTube channel.


Want to talk strength? Join the IronMind® Forum!

You can also follow IronMind® on Twitter.