IronMind Videos: Big Lift Series . . . Dynamite Comes in Small Packages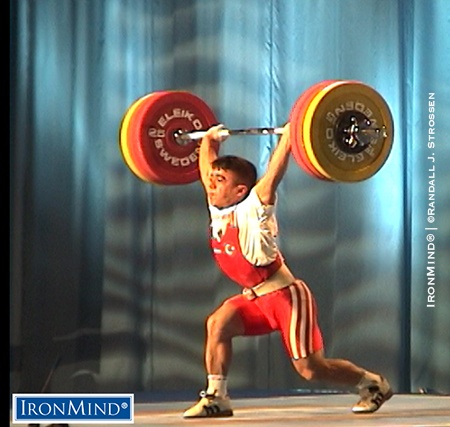 A new video has just been added to the IronMind Big Lift series, featuring Turkish star Halil Mutlu at the 1998 World Weightlifting Championships.

IronMind Big Lift videos: Halil Mutlu hit this 160-kg clean and jerk at the 1998 World Weightlifting Championships, where he swept all three gold medals in the 56-kg class. IronMind® | ©Randall J. Strossen


At this point in his career, Halil Mutlu had won the first of his three Olympic gold medals and he personified the idea that dynamite comes in small packages.

Lifting in Lahti, Finland, the 56-kg competitor would total 295 kg, a personal best at that time, and he would attempt a 166-kg world record clean and jerk.

Wish you were there? This is the next best thing, and if you were there, enjoy a replay of the Mighty Mutlu in action:
https://www.facebook.com/480714388675525/videos/891359464277680/
https://www.youtube.com/watch?v=5Nv93hcUkRo

                                                        ###



You can also follow IronMind on Twitter and on Facebook.                        



Want to talk strength?  Join the IronMind Forum.