IronMind Receives Photographer's Accreditation for London Olympics
Continuing its longstanding tradition, IronMind will be covering weightlifting at the 2012 London Olympics.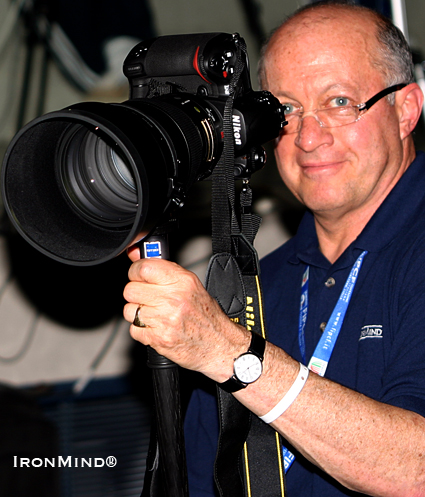 Big lifts, fast glass: IronMind's Randall Strossen will be on duty for weightlifting at the 2012 London Olympics. IronMind®


Competition for media accreditation at the Olympics is fierce and the process can result in much anxiety and disappointment, so garnering accreditation in the first round is as good as it gets.

"We're thrilled and deeply appreciative," Strossen said. "London will be our fifth Olympics and we predict that the weightlifting will be outstanding."
###


Want to comment on this article or just want to talk strength? Join the IronMind Forum!

You can also follow IronMind on Twitter.