Inspiration for PR Performances: IronMind Posters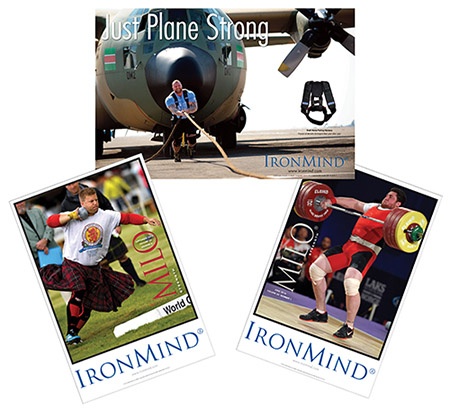 IronMind has just released a trio of new posters designed to fire you up for your next round of PR performances.

Featuring IronMind's signature images by leading strength world photographer Randall Strossen, let our latest trio of posters fill your eyes and put some fire in your belly (left to right):



• England's pride, Highland Games heavy Scott Rider flying toward victory at the 2016 Webster World Championships (Halkirk, Scotland)
• the Georgian Giant, Lasha Talakhadze ripped this 212-kg snatch at the 2016 European Weightlifting Championships (Forde, Norway)
• from the Land of Fire and Ice, Hafthor Julius Bjornsson pitted his Viking DNA against a Hercules C-130 transport plane at the 2016 World's Strongest Man contest (Kasane, Botswana)

Available as a set, as well as individually, hang these posters on the wall of your gym, put some more plates on the bar, lift it, and get stronger.

                               ###



You can also follow IronMind on Twitter and on Facebook.                        


Want to talk grip, strongman, weightlifting . . . everything strength? Visit the IronMind Forum.