Iceland's Strongest Woman
"Iceland has been renowned for many years as having the strongest men and the most beautiful women; well on Saturday 17th October those beautiful women will also show that they have phenomenal strength too!," Gemma Taylor told IronMind®.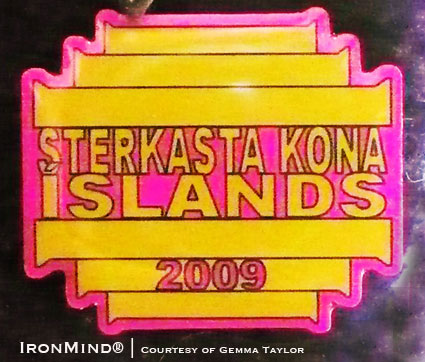 Iceland's Strongest Woman: A new take on beauty and the beast, from the Land of Fire and Ice. IronMind® | Image courtesy of Gemma Taylor/Super Gym.

"Twenty amazingly strong Icelandic women are taking part in this year's 'Sterkasta Kona Íslands' - Iceland's Strongest Woman competition" and here's a link to the full lineup of strongwoman competitors.

Showing her sense of humor, Ms. Taylor said, "The competition will be held at Iceland's biggest shopping mall - Smáralind. Where else to hold a strongwoman competition!," but there is a serious side as well since, "Iceland's Strongest Woman is also using the opportunity to raise money for The Pink Ribbon Campaign, with every single dime going to that charity. We are selling Sterkasts Kona Ísland lapel pins, t-shirts and party tickets," explained Ms. Taylor.