IHGF World Highland Games Team Championships: Teams Announced
IHGF vice president Francis Brebner released the official rosters to IronMind today for the 2011 IHGF World Highland Games Team Championships.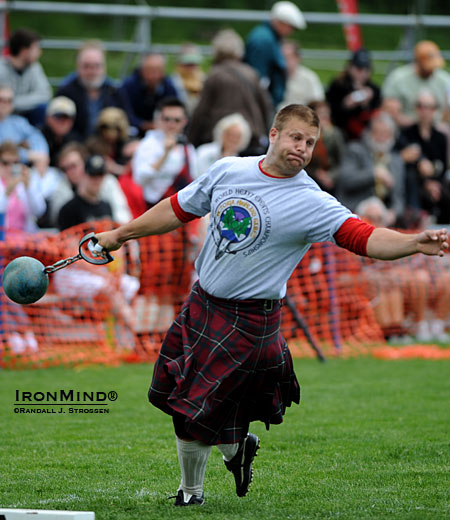 Scott Rider—whose athletic resume includes competing in the Olympics, the Commonwealth Games and the Highland Games World Championships—will be returning to Pleasanton, California later this year to represent Great Britain in the IHGF World Highland Games Team Championships. IronMind® | Randall J. Strossen photo.



Here are the official rosters for the six teams named:

Great Britain: Scott Rider and Craig Sinclair
USA: Sean Betz and Mike Zolkiewicz
Europe: Sebastian Wenta and Hans Lolkema
USA: Mike Pockoski and Ryan Vierra
Canada: Greg Hadley and Jason Johnston
USA: Dan McKim and Chad Gustin

Hosted by the Caledonian Club of San Francisco, these championships will be part of the organization's 146th Scottish Highland Gathering and Games in Pleasanton, California, and another in a list of heavy events championships run by Caledonia Club of San Francisco Athletic Director Steve Conway.

###

Want to comment on this article or just want to talk strength? Join the IronMind Forum!

You can also follow IronMind on Twitter.