IHGF Strength Sports Spectacular Next Summer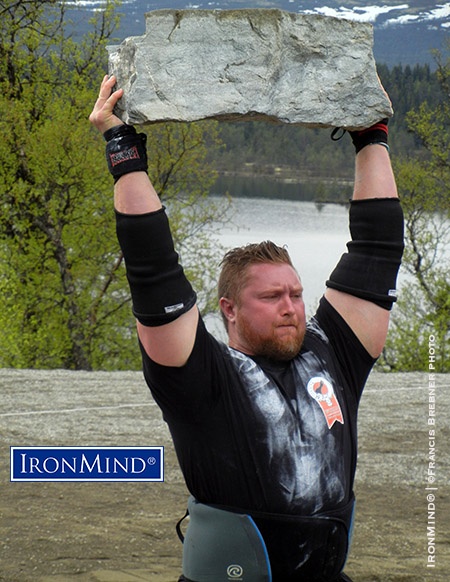 The International Highland Games Federation (IHGF) announced that Barry "Bear" Siragusa is its representative for Scandinavia and he will be working closely with Anne Grethe Horten, owner of the Fefor Highland Hotel in Vinstra, Norway.

The Fefor hotel will be a center for training, education and events, and Anne Grethe Horten and Bear Siragusa will promote interest in the Highland Games throughout Scandinavia, with an eye toward recruiting potential athletes as well as expanding public awareness.

Siragusa told IronMind, "Next summer, we have a week's worth of activities planned, including: the IHGF Amateur World Championships, the Stones of Strength Challenge, a Scandinavian qualifier for the world championships, a women's Highland Games competition.

"Between the competitions and in the evenings, we will have workshops in both Highland Games and strongman.

"We are also planning to include a grip competition based on Captains of Crush grippers and the Rolling Thunder. Grip strength is such an integral part of all strength sports that I believe we will get athletes from every arena competing," said Siragusa.

"Keeping in mind that the culture around the Highland Games includes much more than just the competitive aspect, we will seek to emphasize that which inspires and encourages everyday people to participate in the festivities, and incorporate Scandinavian culture during Highland Games gatherings," IHGF president Francis Brebner, Anne Greth Horten and Bear Siragusa said.


"In addition, we hope to support and encourage the eventual creation of national federations that will represent IHGF in the other Scandinavian countries as the sport grows."

              

                                    ###



You can also follow IronMind on Twitter and on Facebook.                        



Want to talk strength?  Join the IronMind Forum.