IHGF Gains Two More Affiliates
International Highland Games Federation (IHGF) president Francis Brebner reported to IronMind that "Slovakia and Georgia are to take up the challenge of traditional Scottish Highland Games events."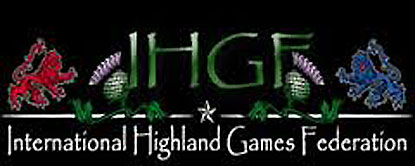 The IHGF continues to expand, spreading the traditional Scottish Highland Games heavy events to more countries worldwide. IronMind® | Artwork courtesy of IHGF.


"Andras Mark, president of the Slovakian Strongman Association and Zurab Tskepladze, president of the Georgian Strongman Federation, have recently affiliated with the IHGF and will soon begin promoting their athletes and the sport of traditional Highland games heavy events in their countries," said Brebner.

"It is remarkable to see how the games are being embraced in Eastern Europe and his now brings a total of twenty three countries affiliated with the IHGF—with a dozen of those countries affiliating in the last four years alone."

### 



The IronMind Forum: discuss this article, talk strength, get help with your training.

You can also follow IronMind on Twitter.