IHGF: Clean Drug Tests at the Heavy Events World Championships and at the World Series
"The International Highland Games Federation continues their anti-doping policy to include drug testing at the Federation's important competitions and are pleased to announce that of the tests at the World Championships in Victoria B.C., Canada and those at the recent World Series in Bressuire, France, none were positive," according to prepared statement IHGF president David Webster, OBE released to IronMind® today.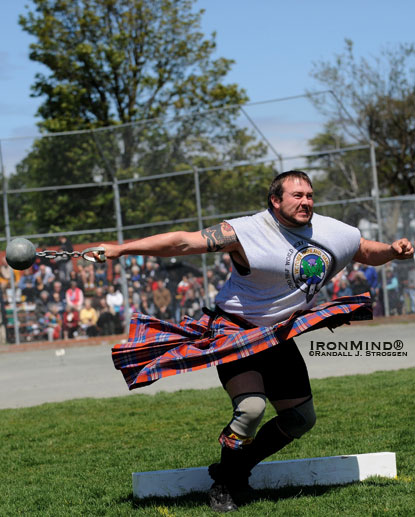 Larry Brock generates major G-forces on the 28-lb. weight for distance at the 2010 IHGF Heavy Events World Championship, where all the competitors were drug tested with negative results, IHGF president David Webster reported to IronMind® today. IronMind® | Randall J. Strossen photo.


"The tests cover performance-enhancing substances including an extensive range of anabolic steroids, amphetamines, recreational drugs and even 'blocking' agencies aimed at concealing the use of banned substances.

"Potential competitors using medication for health purposes or are interested in knowing which are banned should consult WADA PROHIBITED LIST on the Internet.

"Congratulations to IHGF athletes for maintaining high ethical standards and still producing good performances."


Want to talk strength? Join the IronMind® Forum!

You can also follow IronMind® on Twitter.