Watch for details on the IFSA TV schedule by the end of the week, but IFSA Managing Director Christian Fennell just gave IronMind® a summary of what to expect in terms of worldwide distribution.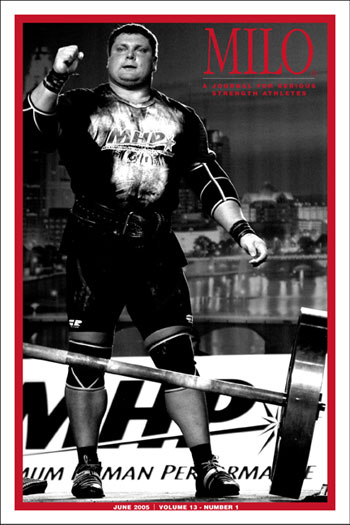 Zydrunas Savickas is the king of IFSA Strongman and some would argue that he is the strongest strongman of them all. IronMind® | Randall J. Strossen, Ph.D. photo.

IFSA shows will be broadcast in 186 territories, Fennell said, encompassing 24 networks, and the programs will be translated into 15 languages. "We are very happy with the global distribution platform," Fennell said, and he attributed the result to a lot of hard work and ever-increasing program quality.

Commenting on this year's plans, Fennell said, "We are looking to step up from the 12 episodes we have had for the last two years to 26 episodes."

To accomplish this, Fennell said that the 2007 competition schedule will be everything seen in 2006 plus more, which means more grand prix competitions, among other things, and Fennell said the policy he introduced of paying out the prize money on the spot will become standard practice at IFSA contests this year.

Asked about the rumor of a possible IFSA-World Strongman Cup deal, Fennell said, "I'm not going to rule it out . . . I can't confirm it either." Fennell said that unless there is something he is unaware of, there is "no deal done now," but he added, "I wouldn't rule it out. Let's wait and see what happens."

One thing that definitely is happening is that Fennell was quick to point to not just IFSA's progress, but also to the overall progress in strongman, and he complimented the efforts of both the Arnold and the WSM Super Series. Explaining his perspective, Fennell said, "I told the guys to quit looking over your shoulder - just look forward."

Full 2007 IFSA television broadcast details should be on the official IFSA website by the end of the week," Fennell said.