Highland Games Highlights 2013
International Highland Games Federation CEO Francis Brebner's has collected the past year's Highland Games highlights in his new book: history, athlete biographies, results, photos, and more.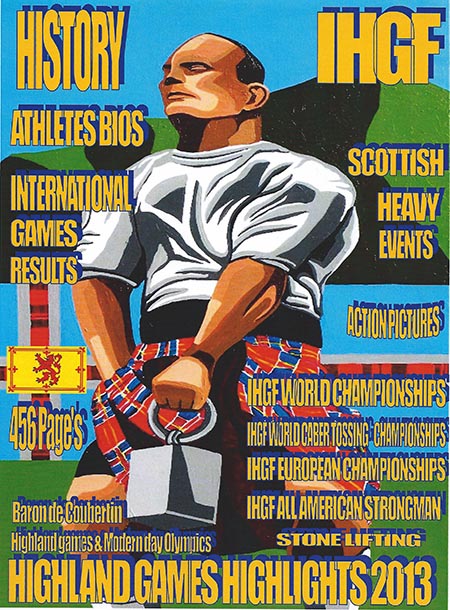 The Andrew Keedah Hobson painting Viking Warrior is the featured on the cover of Francis Brebner's new book: Highland Games Highlights 2013.  IronMind® | Image courtesy of Francis Brebner/Andrew Keedah Hobson


Brebner, a former world-class Highland Games competitor, has maintained his close ties to the Games by working as an official, promoter, seminar leader, journalist and photographer, and this book is part of Brebner's commitment to advancing the cause of the Highland Games—a tradition he has been immersed in for three decades.  As with Brebner's first book, orginal art by Andrew Keedah Hobson is featured on the cover.

456 pages, large format, many photos.  For ordering detail are here. 

                                                       ###



Want to talk strength?  Join the IronMind Forum.
 
You can also follow IronMind on Twitter and on Facebook.