Highland Games Expanding from Europe to South America
Interest in the traditional Highland Games heavy events continues to expand worldwide: next month will see a new competition in Finland, as well as one in Chile.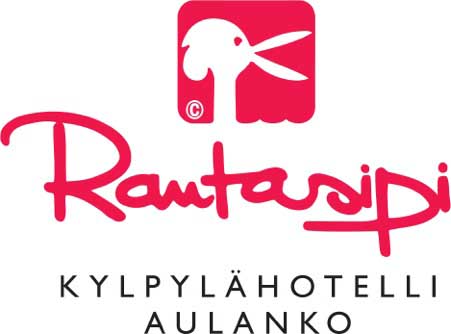 The Aulanko Spa Hotel will host the Scandinavian Highland Games on March 15. IronMind® | Image courtesy of the Aulanko Spa Hotel


The United Strongmen Scandinavian Highland Games is organizing the international Aulanko Winter Challenge on March 15 at the Aulanko Spa Hotel.

The competition will combine "three Highland Games events and three traditional strongman events as part of the spa´s birthday party . . . [and] we will count total points for the Nordic Team title also," according to a press from from the organizing committee, which also noted that this might turn into an annual event.

Hopping across the Atlantic and crossing the equator, too, the International Highland Games Federation (IHGF) has added Chile to its family of affiliated nations.

"Leonardo Valenzuela and Nelson Perez have been made the official IHGF representatives," according to an IHGF press release sent to IronMind. "Leonardo and Nelson share a deep passion for the sport of Highland Games and aspire to see the Highland Games flourish in their country, and will be promoting the very first Highland Games competition in the city of Santiago de Chile on the 22nd of March," with the expectation that "a major televised championships will follow in the near future."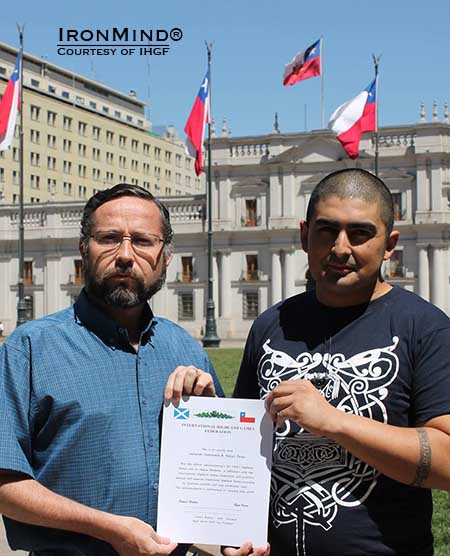 Chile is the latest IHGF affiliate: Leonardo Valenzuela and Nelson Perez will spearhead efforts to promote "the Highland Games and its athletes." IronMind® | Image courtesy of the IHGF

###



Want to talk strength? Join the IronMind Forum.

You can also follow IronMind on Twitter and on Facebook.