The December issue of MILO: A Journal For Serious Strength Athletes is here now, and it's packed with everything from powerhouse articles and dynamite photos from the Olympic.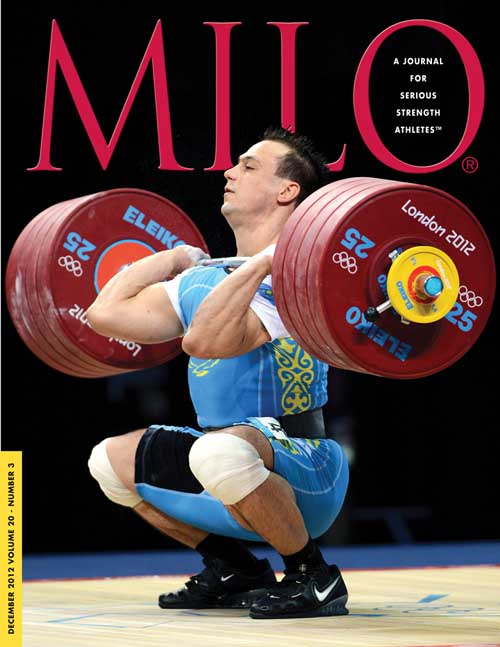 Ilya Ilin (Kazakhstan) put on quite a show at the London Olympics as he set five world records, including this 233-kg clean and jerk, and five Olympic records on his way to winning the gold medal in the 94-kg class. Randall J. Strossen photo.


Want content instead of supplement ads? MILO is at the head of the class in terms of both articles and photographs, so MILO covers the strength world as no other publication, and the December 2012 (Vol. 20, No. 3) issue starts with weightlifting at the Olympics and includes such other topics as stone lifting, gripper training, a new twist on 20-rep squats, abbreviated training, competing against yourself, and even an article (tongue in cheek) on how to cheat better. Follow this link to see the table of contents.

Subscribe or buy a single issue.


### 



The IronMind Forum: discuss this article, talk strength, get help with your training.

You can also follow IronMind on Twitter.