"Just a thought-although maybe yr already going to do something-not sure. But tomorrow (Sept, 14th 1979) was Jesse's birthday. Since he was/is a legend in strongman and in US strength, maybe a little something on yr news portion of Ironmind.com that's all. i still think of him daily and am still very sad and very mad he is gone. I'm sure i'm not the only 1 to feel that way. Thank you...for everything you do. - Corey"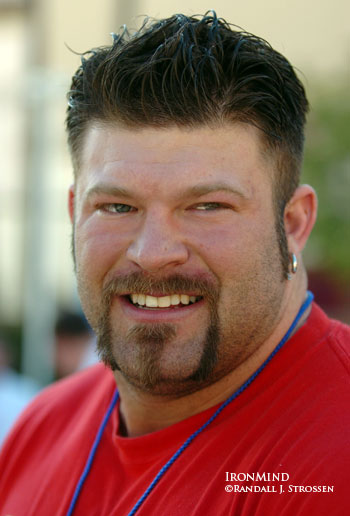 "Frankly, I'm the total package," Jesse Marunde once told Randall Strossen, and Strossen had to laugh along with him. Follow the call from Jesse's true-blue friend Sarge and go do some 20-rep squats today for Jesse. Grant Higa's already done his. IronMind® | Randall J. Strossen photo.


Corey St. Clair's email struck that familiar nerve—he'd said it all, so I wrote back, " . . . yes to everything you said—will do."

###


Want to talk strength? Join the IronMind Forum!

You can also follow IronMind on Twitter.