Hafthor Wins Iceland's Strongest Man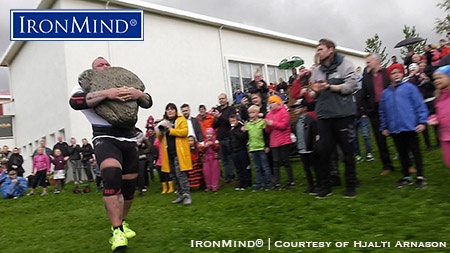 "Hafþór Júlíus Björnsson won Iceland's Strongest Man for the seventh time," Hjalti Arnason reported to IronMind today.

"With 69 points, he won 7 of the 8 events and got 1000 USD special prize for the Circus Dumbbell: 105 kg for 9 reps. Hafthor also set a world record with the original Husafell Stone, carrying it 90 meters," said Arnason.

2017 Iceland's Strongest Man


1) Hafþór Júlíus Björnsson 69 points
2) Ari Gunnarsson               61
3) Sigfús Fossdal                 52
4) Fannar Smári Vilhjálmsson   49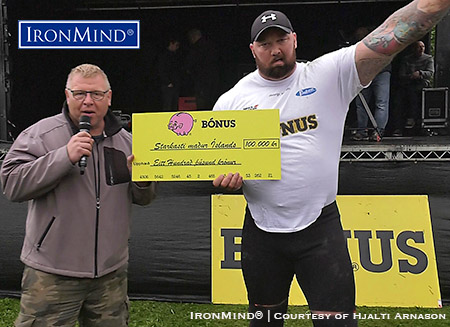 Hjalti Arnason (left) presents a special award to Hafþór Júlíus Björnsson for winning the Circus Dumbbell event at the 2017 Iceland's Strongest Man contest. IronMind® | Photo courtesy of Hjalti Arnason


                                                        ###



You can also follow IronMind on Twitter, Instagram and on Facebook.                        



Want to talk grip, strongman, weightlifting . . . everything strength? Visit the IronMind Forum.