Hafthor Julius Bjornsson Wins Iceland's Strongest Man
"Haffþór Júlíus is Iceland's Strongest Man 2013," Hjalti Arnason reported to IronMind.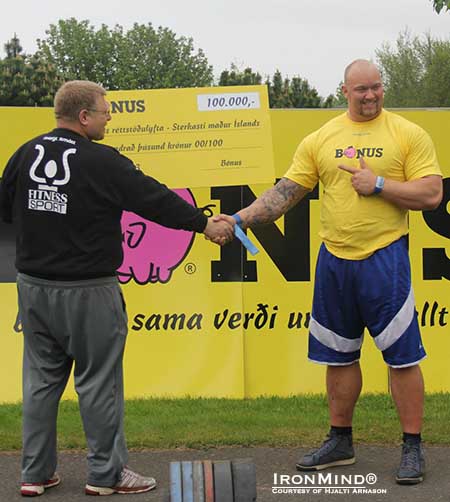 Halti Arnason (left) congratulates Hafthor Julius Bjornsson, winner of the 2013 Iceland's Strongest Man contest. IronMind® | Photo courtesy of Hjalti Arnason.


Hafthor won 8 of 8 events and won a cash bonus on the deadlift. Pall Logason was second, with Ari Gunnarsson and Úlfur Orri Péturson next.

###

The IronMind Forum: discuss this article, talk strength, get help with your training.

You can also follow IronMind on Twitter as well as on Facebook.