Hafthor: 5X Iceland's Strongest Man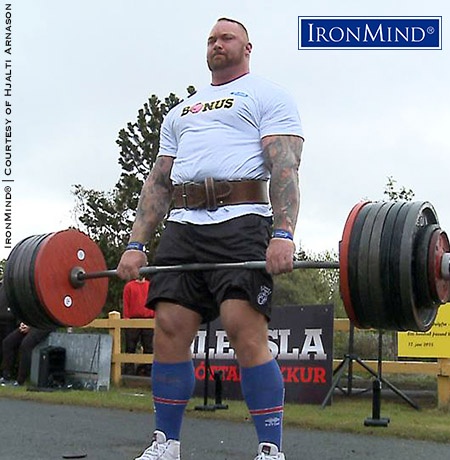 "Haffþór wins Iceland Strongest man for the 5th time, second was Ari Gunnarsson and third was Fannar Smári Vilhjálmsson," Hjalti Arnason reported to IronMind.



"This was the 30-year anniversary of the contest. In the first one, Jon Pal Sigmarsson did a dance with the Husafells stone and Hjalti Árnason broke the arm of Guðni Sigujónsson in arm wrestling.  Three of six competitors did go to the hospital.

"Haffþór  Júlíus Björnsson won it for the 5th time and he won 7 of 8 events.

"A massive crowd followed the contest on Iceland's Independence Day in Reykjavík and Mosfellsbæ," Arnsaon said.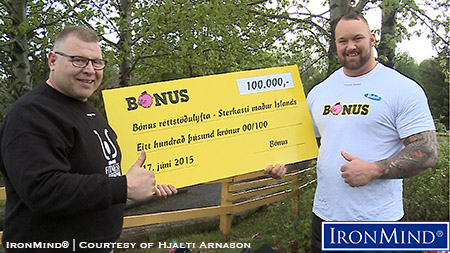 Hjalti Arnason (left) presents the first-place prize to five-time Iceland's Strongest Man winner Hafthor Julius Bjornsson (right).
IronMind® | Courtesy of Hjalti Arnason                                                                                                              
###



                         You can also follow IronMind on Twitter and on Facebook.                        


Want to talk strength?  Join the IronMind Forum.