Giants and Legends: A New Book by Dr. Douglas Edmunds
He wasn't a half bad shot putter or caber tosser in his youth, but that was only the beginning for Dr. Douglas Edmunds—the Godfather of Strongman, the force behind IFSA, and the man best known for his line, "We can't be fair to everyone."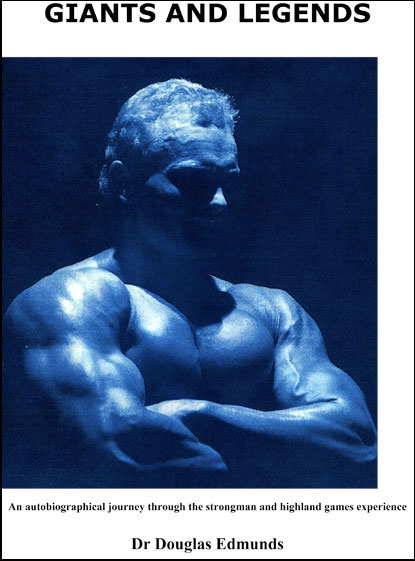 Jon Pall Sigmarsson, the mega-star of the strongman world, appears to be featured on the cover of Dr. Douglas Edmunds' forthcoming book. "I loved him like a son," Edmunds once told IronMind's Randall Strossen. IronMind® | Courtesy of Douglas Edmunds.


Blended with his black hat persona, massive girth and heavy fisted style, Edmunds has a passion for strongman and its characters, and even though he stepped away from the field following the dissolution of IFSA II, his mark remains indelible.

With typical modesty and understatement, Edmunds has released the following statement regarding his forthcoming book, Giants and Legends:

"At last 'the greatest book ever written' will shortly be available. Please spread the news through your personal networks.

"Unlike other sporting biographies which merely list achievements and events, it is a journey into the intimate society of 'the Heavies." The reader is introduced to the characters and humour of the "World's Strongest men' and is uniquely able to engage in the banter and intrigue of the larger than life characters. Also, the greatest strongman of them all is uncovered along with the best ever highland games athlete, and a full record of the World's Strongest Man results from the beginning.

"Those of you interested in receiving a copy please email: linda.edmunds@btinternet.com."

###

The IronMind Forum: discuss this article, talk strength, get help with your training.

You can also follow IronMind on Twitter.