Giants Live-Melbourne, Southern Hemisphere's Strongest Man
Mike Jenkins hot off his win at the Arnold is among the strongman competitors for the coming Giants Live–Melbourne, which will also crown the Southern Hemisphere's Strongest Man, Bill Lyndon said.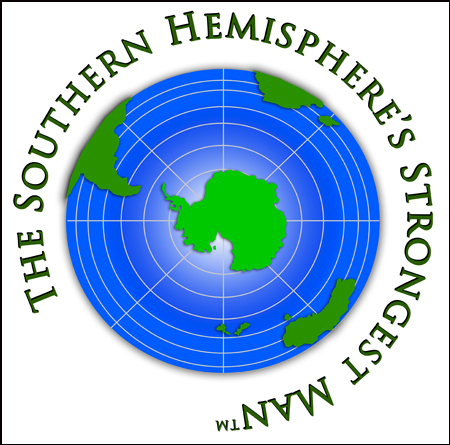 The Southern Hemisphere's Strongest Man (SHSM) will crowned from within the field of the Giants Live–Melbourne strongman contest. IronMind® | Courtesy of Aussiepower Events.


Lyndon, of Aussiepower Events is promoting this event along with Colin Bryce, director of Giants Live, and it will be held at the Melbourne FitX on March 17–18.


Giants Live is the official qualifying tour for the World's Strongest Man contest, so "there will be some tough battles to take out the golden tickets to WSM 2012," said Lyndon.

"Along with this event being a Giants Live event we are also running a second scorecard to crown the first ever Southern Hemisphere's Strongest Man (SHSM)," said Lyndon, with "athletes from Australia, South Africa and New Zealand battling it. All the Southerners are excited to finally get a chance to shine Down Under and will surely set a precedent for future S.H.S.M events with the intention to wake some sleeping giants Down Under.

Here is the official start list for Giants Live–Melbourne.

1. Mike Jenkins - U.S.A.
2. Eben Le Roux - Australia
3. Gerhard Van Staden - South Africa.
4. Michael Burke - U.S.A.
5. Derek Boyer - Australia
6. Eddie Hall - U.K.
7. Jordan Steffens - Australia.
8. Nick Best - U.S.A.
9. Frankie Scheun - South Africa.
10. Jeremy Hogg - New Zealand.

###

The IronMind Forum: discuss this article, talk strength, get help with your training.

You can also follow IronMind on Twitter.