Giants Live: March to World's Strongest Man
March is a big month in strongman as Giants Live—the official qualifying tour for the World's Strongest Man (WSM) contest—gives the world's top competitors their first opportunity to qualify for this year's edition of WSM.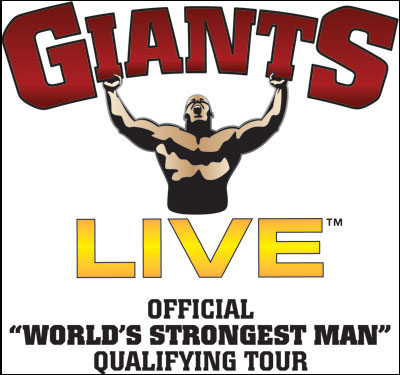 In the world of strongman, World's Strongest Man stands head and shoulders above all the others, and the way to get there is by qualifying in a Giants Live competition. IronMind® | Arwork courtesy of Giants Live.


Presented as part of the Melbourne FitX, the Giants Live strongman competition is March 9–10, and here's the official lineup, which includes four competitors with World's Strongest Man experience, among their credits.

• Derek Poundstone
• Nick Best
• Jack McIntosh
• Frankie Scheun
• Gerhard Von Staden
• Tristan O"Brien
• Warrick Brant
• Jordan Steffens
• Marc Wells
• Eben Le Roux
• Robert Killpatrick

"The top three go to WSM 2013 and the top Southern Hemisphere athlete wins the title of 'Southern hemisphere's Strongest Man'," Bryce told IronMind.

"Head referee is former WSM competitor Bill Lyndon, who has created a brilliant line-up of tests for the athletes.

"The announcement on the final Norwegian competitor is coming soon. He is coming Down Under with the newly appointed Giants Live partner—Svend "Viking" Karlsen. The Viking, with his phenomenal work ethic and contacts, is now working with me to expand Giants Live in Scandinavia and worldwide. Svend is coming to Australia as MC and host for a TV 2 show (Norwegian TV version).

"On the same note, Darren Sadler has joined the Giants Live board too. After an astonishingly successful Europe's Strongest man last year it was a no-brainer to invite Darren to help grow the sport at the highest level. With these two former athletes joining the Giants Live board I feel very positive for the future," said Bryce.

### 



The IronMind Forum: discuss this article, talk strength, get help with your training.

You can also follow IronMind on Twitter.