Sounds like an insult or a line from a joke, but the width of your grip when you jerk is serious business—whether your personal best is 50 kg or 250 kg.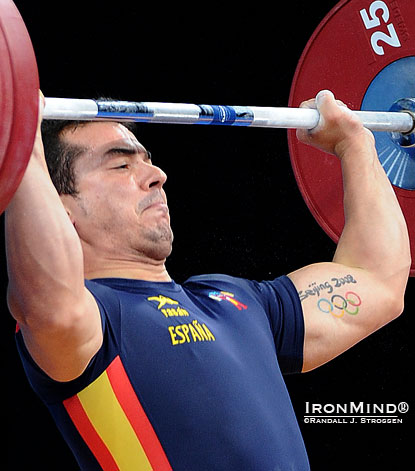 Jose Navarro (Spain) drives under a jerk at the recent Olympic Test Event in London—notice that his hands are out at the snatch ring on the bar. Incidentally, wonder how Jose spent his summer of 2008? His left arm tells the story. IronMind® | Randall J. Strossen photo.


Jim Schmitz, three-time coach of the USA Olympic weightlifting team, discusses wide versus narrow grips—where they came from and what they do for you, the pluses and minuses of the options you have when you are struggling to ram a heavy weight overhead and hold it there: Jerk Grip Width by Jim Schmitz.

###

The IronMind Forum: discuss this article, talk strength, get help with your training.

You can also follow IronMind on Twitter.