Are you making Steve "Inver Stone" Jeck mad?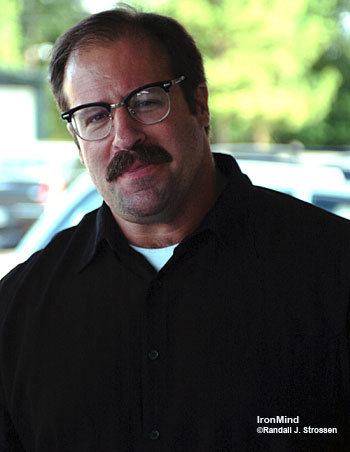 Steve Jeck, looking as he should, at Sorinex this summer - when the Diesel Crew put on their 2006 Global Grip Challenge. IronMind® | Randall J. Strossen, Ph.D. photo.
Think that clean and raw are for the happily sedate and easily satisfied? Or that great things follow from half-hearted efforts? As 2006 draws to an end and you think about where you'd like to end up next year, and how you will get there, take a moment to read and then consider Steve Jeck's latest From The Quarry.