Finland Welcomes World's Strongest Man Experience
It's been in the air for a while, lurking behind a flurry of publicity launched by United Strongmen: the carrot being dangled was that a big announcement was about to rock the strongman world—while not everyone thought the hints were serious, they proved to be as solid as Finland's medieval Hämeenlinna Castle.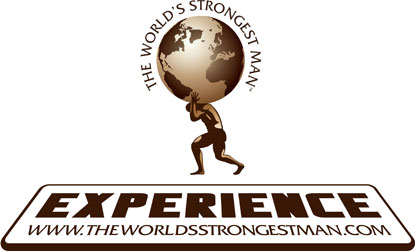 Finland's Hämeenlinna Castle will welcome the World's Strongest Man Experience on April 12 as the United Strongmen team up to present the King of the Castle–WSM Experience. IronMind® | Artwork courtesy of IMG/WSM Experience.


IMG made the official announcement today: "Continuing the success of WSM experience, United Strongman will bring WSM Experience to Finland in 2012 and 2013. Jyrki Rantanen, the United Strongman founder adds that the 2012 event will be very special and exclusive due it´s historical venue.

"WSM Experience features 8 Strongman competing in a head to head format. Athlete line up, WSM events and ticket information will follow shortly. "King of the Castle – WSM Experience will take place on 21st April 2012 and further information will follow via the official WSM Experience page."
Rantanen told IronMind, "United Strongmen™ has been on the air only for some six months, but the plan for it has worked for a decade and I´m happy to see that the main principles from the very start: respect and open co-operation with the key players is making it working. Our support towards the one and only: WSM brand comes from the heart - without WSM there would not be the sport of strongman like it is today.

"I want to also use this opportunity to thank everyone, who have been involved so far - your support has been more than I have imagined. Special thanks to IMG, United Strongmen™ Council members, co-operator countries and other co-operators."

IMG Senior Licensing Manager Carl Lawrence said, "I have been working with Jyrki Rantanen and we are delighted to form this partnership."

###



The IronMind Forum: discuss this article, talk strength, get help with your training.

You can also follow IronMind on Twitter.