Fergus to Host Scottish Heavy Events School
As part of this year's Fergus Scottish Festival, a two-day heavy events school will allow "men and women of all sizes and ages to the learn the skills required . . . followed by an opportunity to compete against your peers," so here's your chance to play with sticks and stones.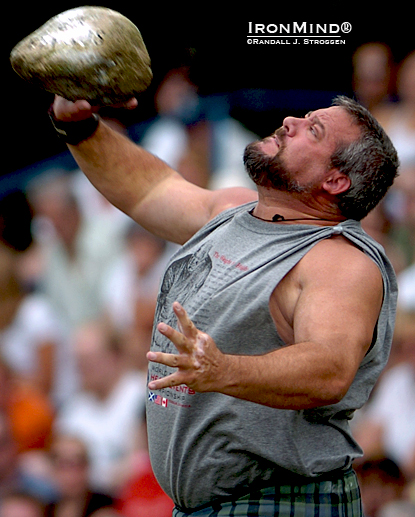 Ryan Vierra won his fourth Highland Games World Championships at Fergus, Ontario in 2005 with a run that included 38' 4" on the Braemar stone.  IronMind® | Randall J. Strossen photo.


According to the offical announcement, "Clinic is organised by the Fergus Scottish Festival Ontario Canada instructed by IHGF instructors Ryan Vierra five times World Highland Games Champion and Francis Brebner seven times World Caber Tossing Champion. The IHGF will be selecting the top Canadian from the amateur completion to represent Canada in the 2013 IHGF World Amateur  Highland Games Championship, location and date still to be TBA."
Organized by Athletic Director Warren Trask, the school is August 8–9 (in Fergus, Ontario) followed by an all-day competition on August 10.

To register, please click here.

                                                                        ###

The IronMind Forum: discuss this article, talk strength, get help with your training. 

You can also follow IronMind on Twitter.