"Finish your pull!" How many times have you heard that one at a weightlifting contest?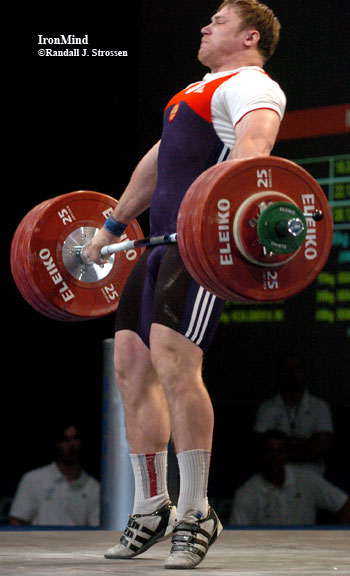 Evgeni Tchigishev (Russia) finishing the pull on his opener at the 2007 European Weightlifting Championships (Strasbourg, France) - this is a guy who, while weighing about 125 kg, can snatch over 210 kg. IronMind® | Randall J. Strossen, Ph.D. photo.
As important as it is to finish your pull, that's not what Jim Schmitz is talking about in Fantastic Finishes, the latest installment in his series "Schmitz on the Lifts."