Epic Weightlifting Battles: Ashot Danielyan vs. Ronny Weller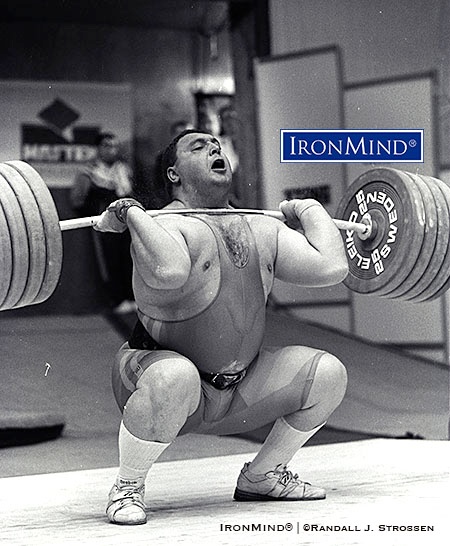 "After last year's world championships, it was clear that the supers have entered a new era—there's a crop of  new guys showing that they are more than ready to muscle in on the established stars," is how I introduced the MILO report on the +105 kg class at the 2000 European Weightlifting Championships.



Ashot Danielyan cleaned and jerked this 252.5 kg at the 2000 European Weightlifting Championships in Sofia, Bulgaria—where he locked horns with Ronny Weller and Victors Scerbatihs. IronMind® | ©Randall J. Strossen photo


It was an epic battle between superheavy weightlifters Ashot Danielyan (Armenia), Ronny Weller (Germany) and Victors Scerbatihs (Lativa)—catch the action on a classic IronMind weightlifting video:

https://www.youtube.com/watch?v=ssC4kxDh2nM

https://www.facebook.com/pages/IronMind-Enterprises-Inc/480714388675525



And if you would like to read the full contest report, please follow this link.

                                                          ###



You can also follow IronMind on Twitter and on Facebook.                        



Want to talk strength?  Join the IronMind Forum.