Elizabeth Horne: Big Pinch Grip
Proving once again that grip strength isn't just for guys, Elizabeth Horne pinch gripped two 20-kg discs, proud husband and grip guy David Horne reported to IronMind®.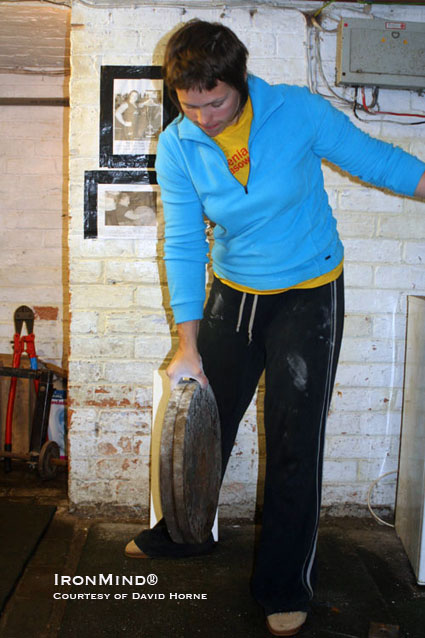 Elizabeth Horne pinch grips a pair of 20-kg plates. IronMind® | Photo courtesy of David Horne.


"Elizabeth's skin had healed from her last pinch attempt on the 2 x 20-kg discs, and so after armwrestling training she had a go for photos and videos," David Horne said. Regarding this particular lift, David Horne said, "I got three pics from this lift as she did a four second hold at the top. [After this, Elizabeth] "had the cheek to go for a three-finger and thumb pinch, and lifted it an inch or so."
Wait for a video on YouTube.